Welcome to The Forever Tour RP Wiki
Disclaimer: This wki is not associated with One Direction, The Wanted, and Little Mix. This is simply a wiki for a roleplay group on Tumblr.
This wiki will contain the characters' bios and other things that will be posted on the roleplay. Relationships, paras, events, break-ups, and many more can be found here!
28 articles since August 2012.
Featured Para
There are currently no paras in the roleplay...
Latest Activity
The Powerpuff Admins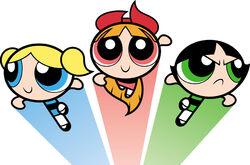 The Powerpuff Admins (or Powerpuff Mods) are the admins of The Forever Tour RP. There is no... Read More
Announcements
There is no current announcement
Events
August 29, 2012: Liam Payne's birthday
September 6, 2012: Max George's birthday